Locksmith Services For Boats And Yachts in Miami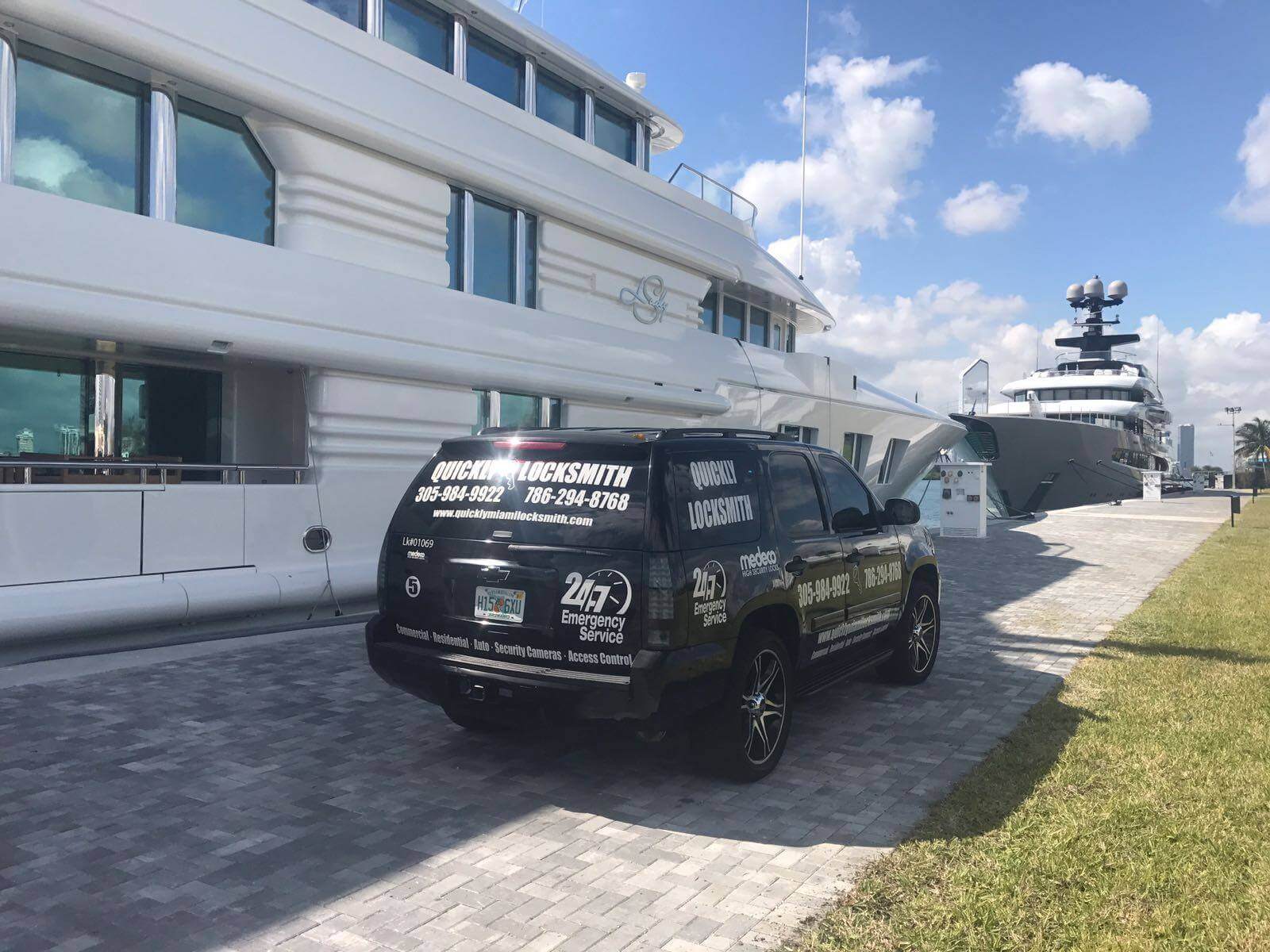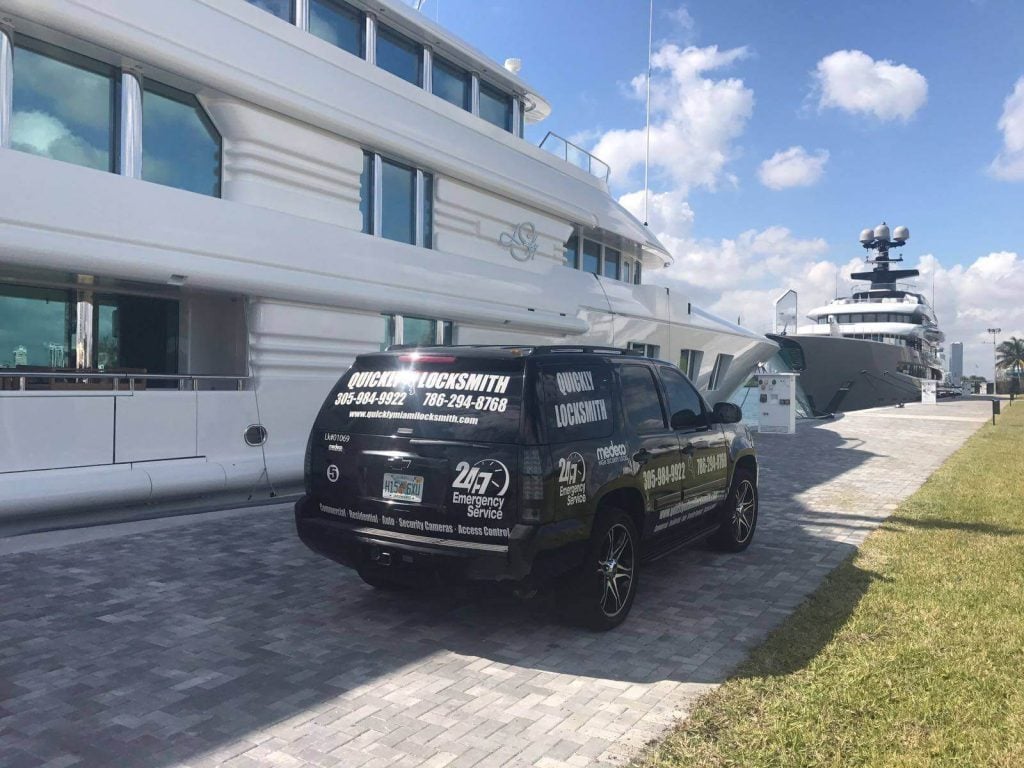 Sailing your yacht along Miami's magical coastline is a priceless feeling. We hope you don't need us, but Miami's top locksmith is just a phone call away in case something rains on your perfect sunny day out on the water.
247/ yacht and boat lockout service:
Our Quickly Locksmiths are consistently rated among-st the best in Miami with 100% reliable, skilled and certified locksmiths on board. We have been operating in the Miami area for more than a decade so have the experience to deal with even the biggest of problems!
If you find yourself locked out of your yacht and looking for a locksmith, don't hesitate to give us a call. We can arrive within 15 minutes, fully prepared to rectify any issue and get you moving once again!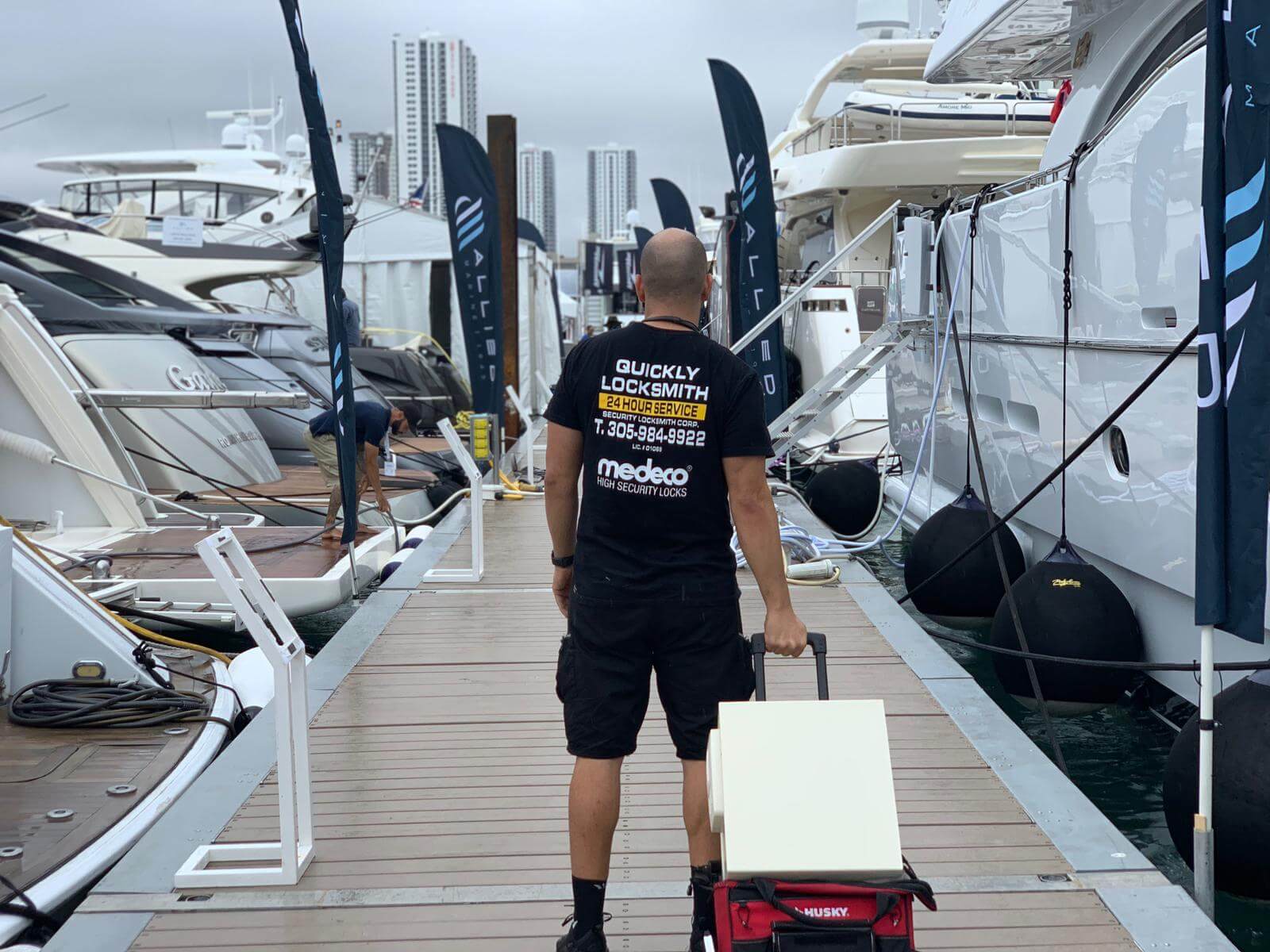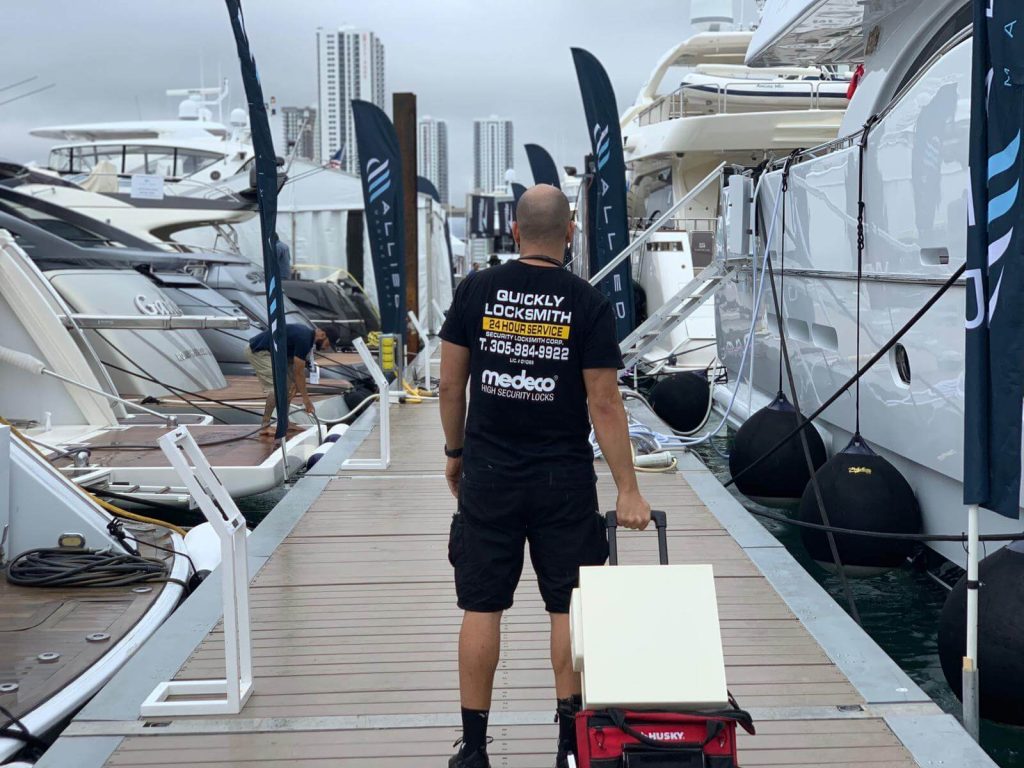 Security and maintenance:
Just like your home and business, your boat or yacht will benefit from three things to keep them secure at all times: strong and reliable locks, a yearly security update and a security audit carried out by a professional. We stock a range of locking options to suit all budgets and offer services to ensure that your security is optimal, year in year out.
If you want to go further, other options are available to discuss. As technology improves, security cameras become smaller and more discreet and can be installed in ever more places offering you the ability to remotely monitor your pressure yacht.
The best Miami has to offer:
When looking for a locksmith in Miami, you're also looking for peace of mind. Quickly Locksmith can offer exactly that for all types of properties, not just yachts and boats. We've been in the game for more than a decade and have built a repertoire of customers that rely on our professionalism and skill for their residential homes, commercial properties, automobiles and floating vehicles. We pride ourselves in offering prompt and professional services at fair prices!
Know anyone that would enjoy this article? share it with them:
Need a high quality, lightning fast locksmith? Select a service:
Click to check out our 5-Star reviews:
More articles you may like: