Miami Locksmith Services for Vaults & Safes.
Need a Safe to Protect Your Valuables or that You Need to be Opened? We are the best in the business.
Our Safe Locksmith Service Gives You:
Full advice on location, type of safe, size of safe, and more are provided when we first meet to go over your requirements and provide you with your quotation.
Safes are a great place to store the valuables that are difficult, time-consuming, or expensive to replace, for instance:
Passports

Birth and marriage certificates

Contracts

Cash

Jewelry

Anything of a private nature you want away from prying eyes
An important starting point to consider is what you want to store in your new safe. That helps us provide recommendations for the size of safe that will suit your needs.
Next, you should consider how much cash you want to store in your safe as different safes have different cash ratings that your insurance company will cover.
Where should you store the safe? Many people like their master bedroom as they'll place the valuables they wear in the safe before they go to sleep. There isn't a right or wrong here, it's simply what's best for you.
How should you lock your safe? A key, an analog lock like you see in the movies or a digital lock with a further option for fingerprint recognition or more?
Finally, always consider the fire rating of your safe. Whilst you hope it never happens, you must plan for the day when it may. Entry-level fire safes will start at 30-60 minutes of protection through to many hours of protection.
We work with the best brands in the industry including Amsec safes / Gardall safes / Sentry safes / American safes. Our safes are the most reliable and strong safes around. Rest assured we've tested many and only supplies the best!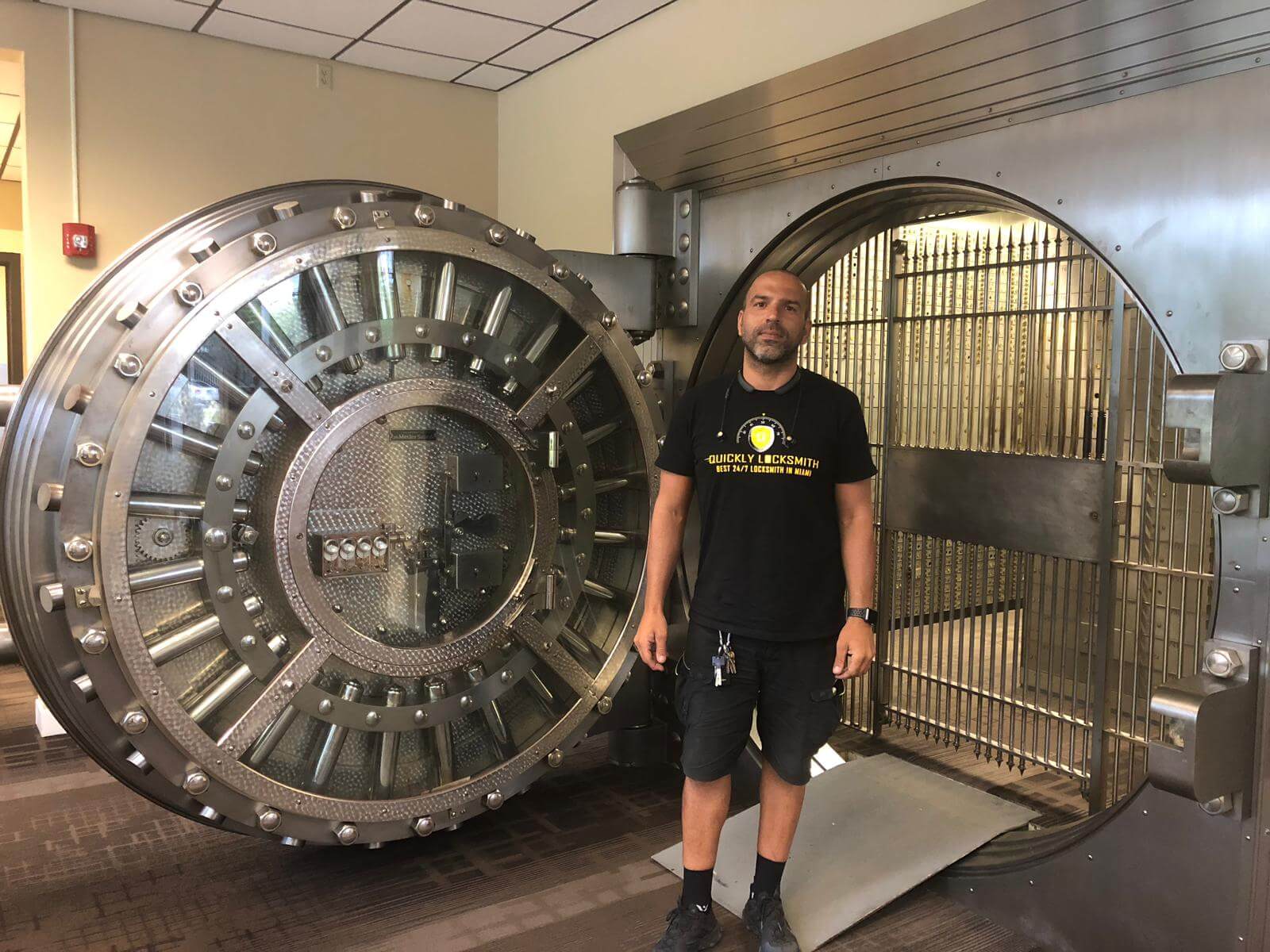 we work only with the best brands
The Locksmith Miami Businesses
and Homeowners Love


"Exceptional service!!! We were in quickly and JC was very helpful and kind with our needs/problems. Will be coming back soon and highly recommend. Thumbs up!"


"Amazing service super friendly!!! Very fast I highly recommend these guys. In and out in no time and the prices are super fair!"


"Amazing service, quick and polite! I went to their new location on 2nd NE and definitely will be coming back for their help!"
let's talk about your security needs
Schedule a free consultation call with us to discuss your security requirements.
Or call us now 24/7:  (305) 984-9922
Need Some Locksmith Tips?
read our blog and get lots of tips and help for DIY solutions
Try reading our FAQ page for more information and help with your Safe and any security situation