Kaba group is known for is high security locks, cabinet locks safe locks and vault security systems. These sophisticated locks require the expertise of a Kaba certified locksmith for both installation and service. Quickly Locksmith's team of technicians are Kaba certified on a number of their products, including Simplex, E-Plex, InSync, X-09 and X-10 security products.
Why choose Kaba sophisticated locks?
Kaba is perhaps the leading supplier of locks for the security industry. Kaba innovates new products and systems to keep pace with the ever changing and demanding world we live in today and sell their products all over the world from Europe to North America and the Asia Pacific region. Constantly setting new standards for security and convenience, today the company owns more than 450 patents for products sold in more than 60 countries.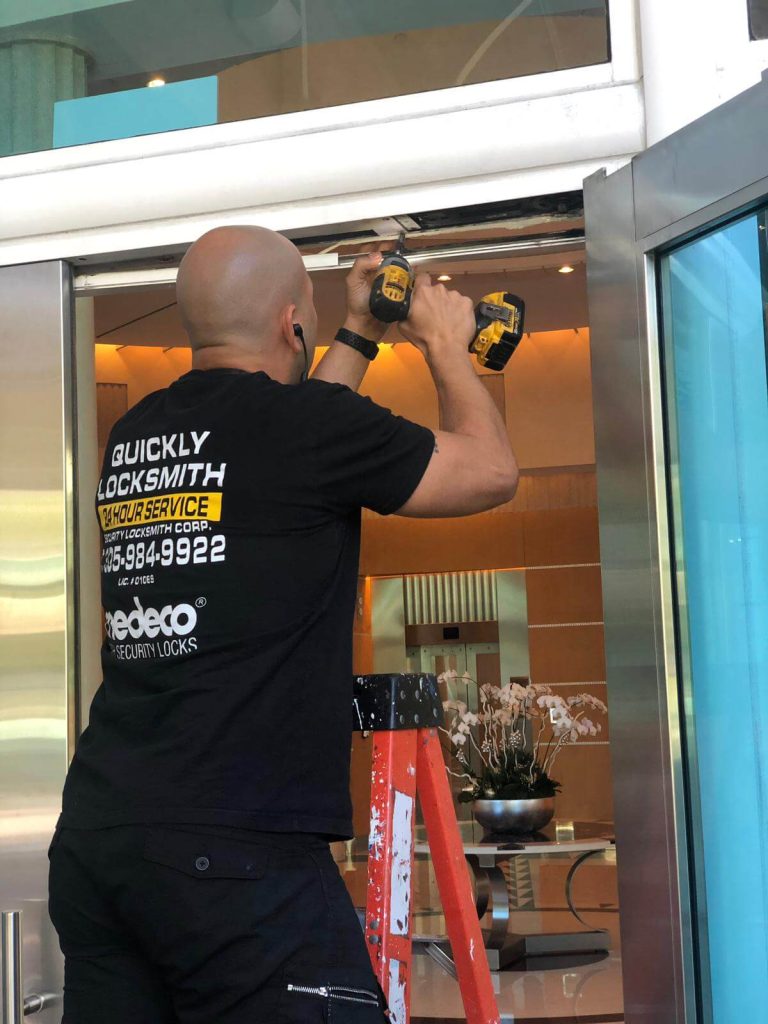 Choosing a locksmith to install Kaba products:
Having a factory certified locksmith perform work on these products is essential and you can be sure that our team have the expertise, training and tools necessary. Make sure your equipment is functioning to standard by having a certified expert install, repair or maintain it.
Of course, a company such as Kaba insist upon official certification and we have that covered. Quickly Locksmith only work with the best locksmiths… Our team are trained to the highest level and are fully certified and insured, meaning you can be assured of the very best service.
We offer the very best professional services to residential and commercial customers alike. We have ongoing and long-term relationships with customers from all walks of life in some of Miami's leading neighborhoods and business districts so don't just take our word for it.
Call today for a free price estimation on our like of Kaba sophisticated locks as well as other affordable security products.