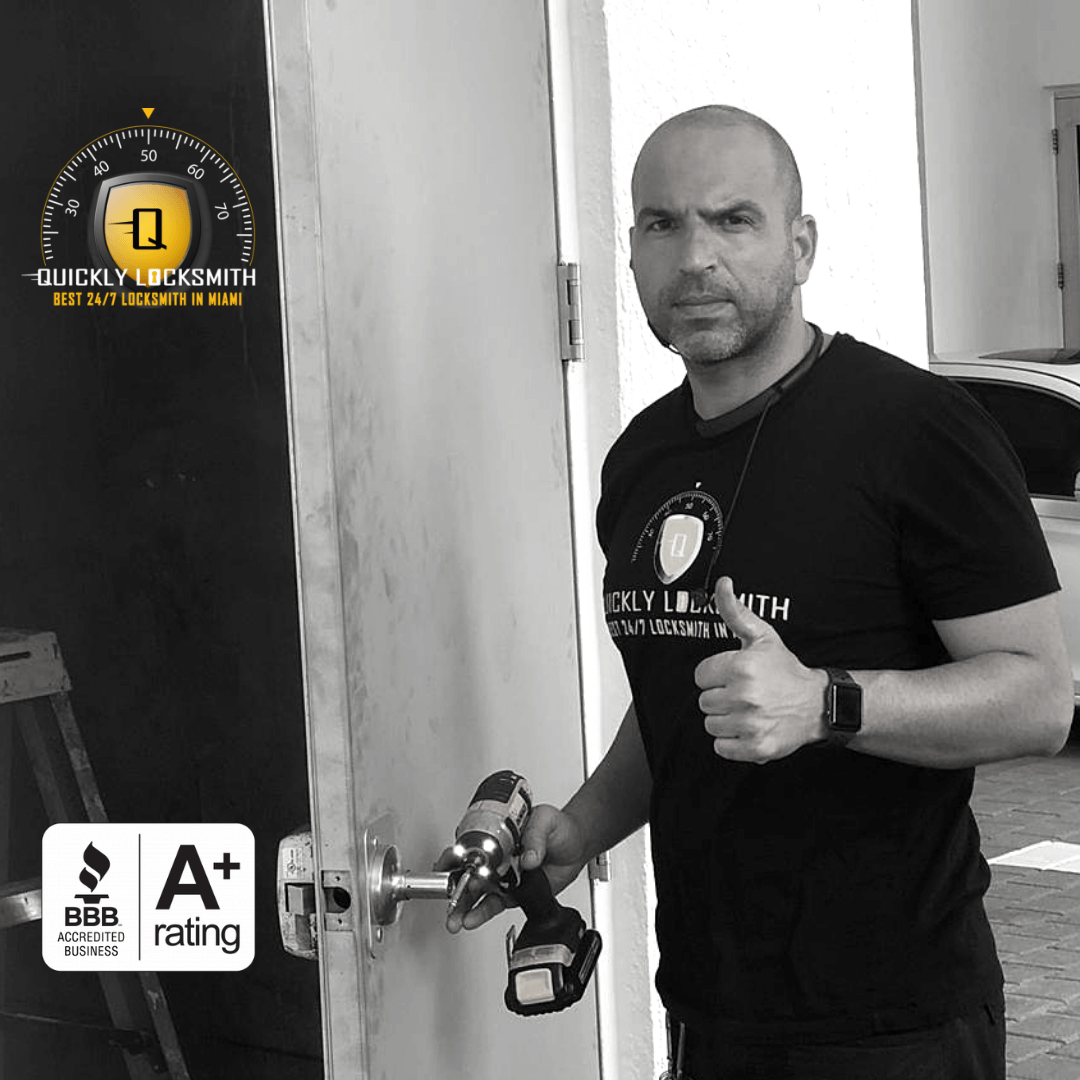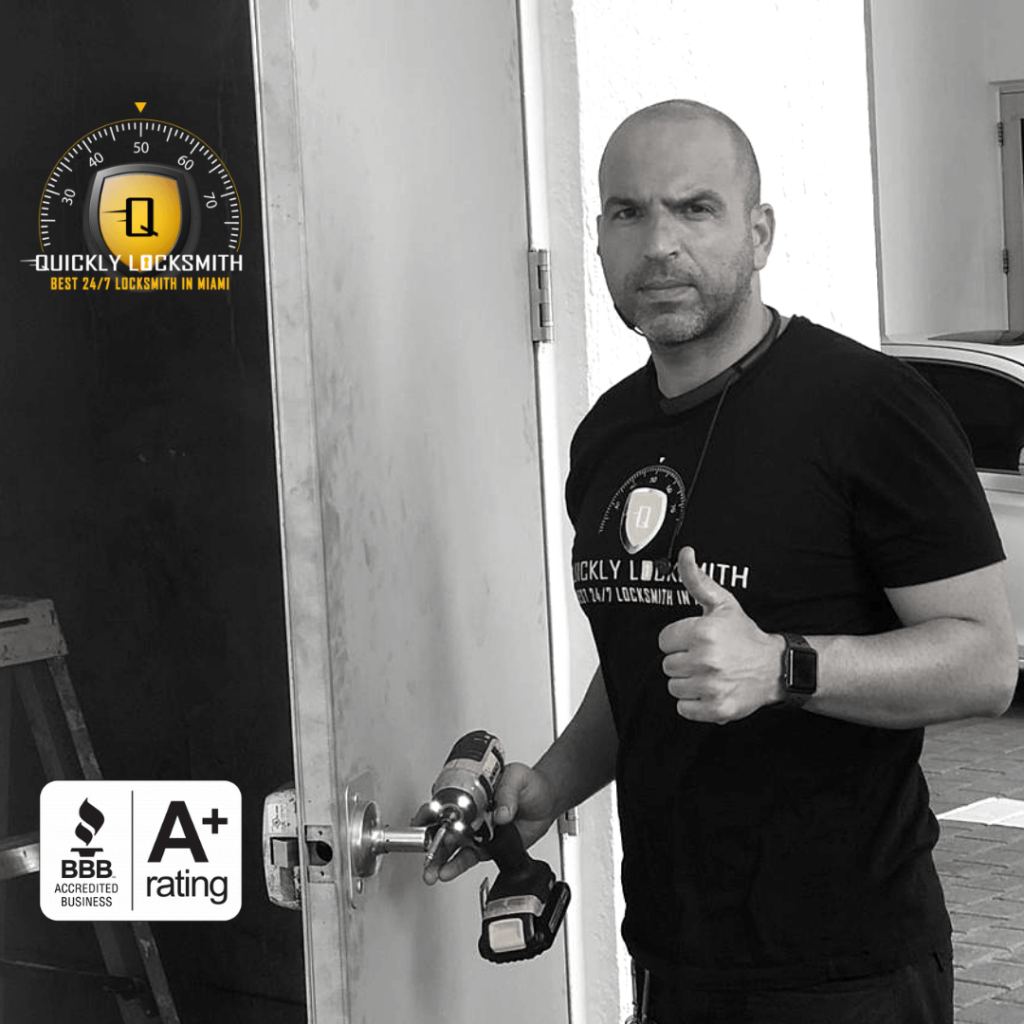 Baldwin lock-sets are widely used in both commercial and residential applications. They are as aesthetically pleasing as they are functional but do require a Baldwin certified installer to ensure they operate to their highest potential.
Our expert team have undergone extensive training to ensure the highest level of product knowledge, the best installation technique and repair standards. Therefore, whether it's a single Baldwin deadbolt or you want to install their commercial products throughout a large hotel or office, Quickly Locksmith are able to provide manufacturer certified locksmith services.
Why choose Baldwin products?
As the leading locksmith in Miami, we are comfortable in recommending Baldwin products based on their top of the line security and excellent reliability track record.
Compromising on quality is always potentially risky business, but price doesn't always equal quality. Baldwin never settle on quality, using only the finest materials to create their products while managing to offer it all at a compelling price point. Once you handle a Baldwin product, you'll see the difference, strong, tough, metal construction that you can feel will stand the test of time.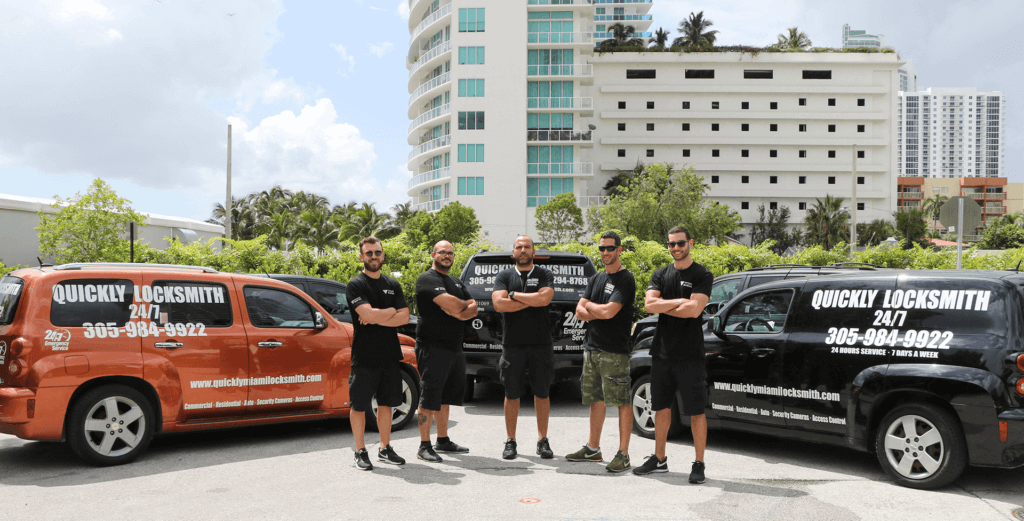 Hire a certified Miami locksmith:
Quickly Locksmith offer 'round the clock support should you need us for an emergency (we're completely confident that won't be at fault of our technicians thought!) Save yourself time and money, both now and in the future by ensuring the job is done correctly the first time. That means no repeat call outs – good for keeping your life moving and your wallet closed.
Where can I check out Baldwin's line of products?
We welcome you along to our store in Miami where you can view our extensive range of Baldwin products. We offer friendly advice and manufacturer certified services to ensure your new lock is installed and maintained to the correct standard.
Visit us today at 115 S. Miami Ave., Miami, FL 33130 or call us: (305) 984-9922