There's a thousand reasons why you could find yourself in the position where you might need to spend a night or two without a lock on your doors. Moving into a new office space or having to replace the locks, to name a few. It's not an ideal situation though and as a locksmith in Miami FL, Quickly Locksmiths can offer commercial locksmith services to deal with these kinds of situations to ensure you maintain security, even through difficult times. While we can offer a variety of services, its important to remember that these temporary solutions are no replacement for a real, high quality lock!
Portable locks:
If you have a bike or have ever been camping, its likely you'll already have a portable lock. If not, any reputable locksmith in Miami FL stock these kinds of items ready to go at cost effective prices. These types of locks offer a great temporary solution that are in fact often almost impossible to break – a big, high quality lock will usually need to be melted down to bypass!
At Quickly Locksmith, we offer commercial locksmith services around the clock and have a wealth of experience in a wide range of scenarios such as during early construction and the needs for securing these kinds of developments.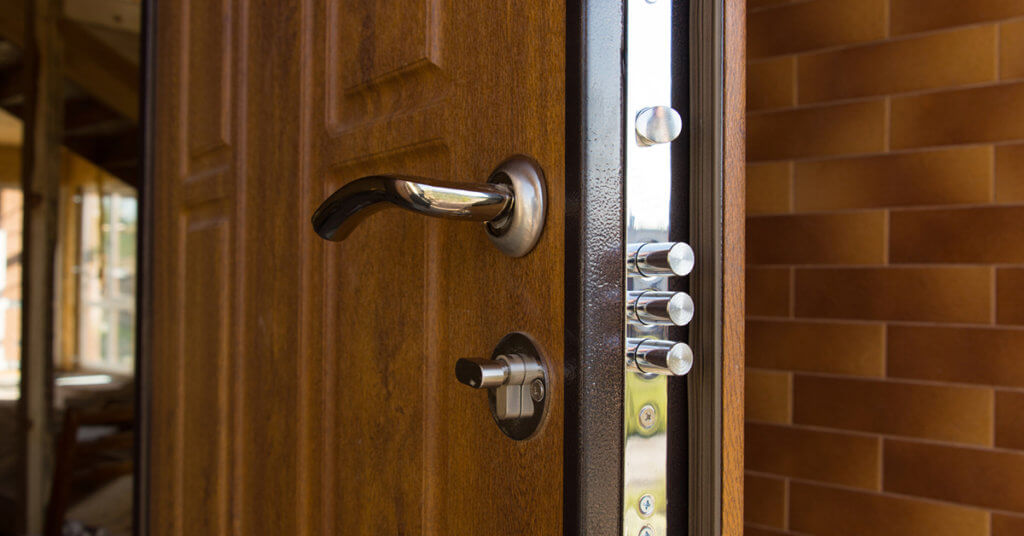 Lock the door from inside:
While this method obviously means you'll need to either stay on the premises or have another way in and out, it may well be the best option. A good locksmith not only offers products and services, but also expert advice. At Quickly Locksmith, we can advise the best way to lock a door from the inside without using a lock, whether it's a security bar or a strong door jam or wedge. Again, this isn't a long-term solution, but it can offer some protection in a temporary situation where utmost security isn't a priority. If a device such as these has been used, it's important to make sure its effective – check to see it actually stops the door from being shaken open and is solid enough to do its job.
At any point if you're in doubt, don't hesitate to ask for our professional advise!