Owning or managing a residential building or commercial space that still only uses keys could be increasing your security risks. More and more businesses and commercial property owners are making the switch to keyless entry for a number of valid reasons.
If you're wondering whether it's worth the investment, this is what you need to know.
Good Reasons to Make the Switch to Keyless Entry
When a building works on keyless entry, you have the ability to disable a card or code with immediate effect. This way, if a tenant defaults or an employee is terminated or quits, there's no need to wait around for keys to be returned. Knowing certain people won't have access to your building gives you greater peace of mind.
It's not difficult to duplicate keys and locks, which leaves you more vulnerable to theft and property damage. What's more, if any of your keys are lost and stolen, having to replace the locks can be time-consuming. Opting for keyless entry will make your property less vulnerable.
If you want a better way to track who is entering and leaving your building, keyless entry is the way to go. This way, if a security breach ever occurs, these logs will be available to you and can be used to conduct an investigation.
New Keys Issues with Ease
If a key card is ever lost, issuing a new one isn't as complex as cutting a new key for an employee or resident. You also won't need to change the locks and issuing new keys to everyone, which can be costly. There's also no reason to worry about whether or not you locked up. Keyless systems can be accessed from a mobile device, so you can easily check the status of your locks.
One Key for Multiple Access Points
Another reason why commercial property and business owners are going keyless is because they only need to issue one key per person. One card can be set up to access multiple doors and areas of a building.
While traditional keys are easy to duplicate at a local hardware store, it's next to impossible to duplicate a key card – at least without expensive and sophisticated equipment at least. Using keycards instead of traditional keys instantly makes your building more secure.
It's not always cheap to have to issue multiple keys to every employee. Switching to a keyless entry system will be a lot less expensive, especially in the long run. You can easily change key codes as and when you need to, so no need to worry about changing locks.
Keyless entry systems do not require complex installation equipment. An attachment is added to your existing doors, which is what will work with the key card. You could also get employees to punch in a code if you prefer not to use card. Since the system operates remotely, you won't require additional equipment to keep it running.
No Need for Additional Identification
If your employees already need to carry or wear identification, there's no need to provide them with an additional card to carry. Employee identification card can be combined with their keyless entry cards, which minimizes changes and keeps your property protected. They always need to have their IDs and their keycards with them anyway, so this makes perfect sense.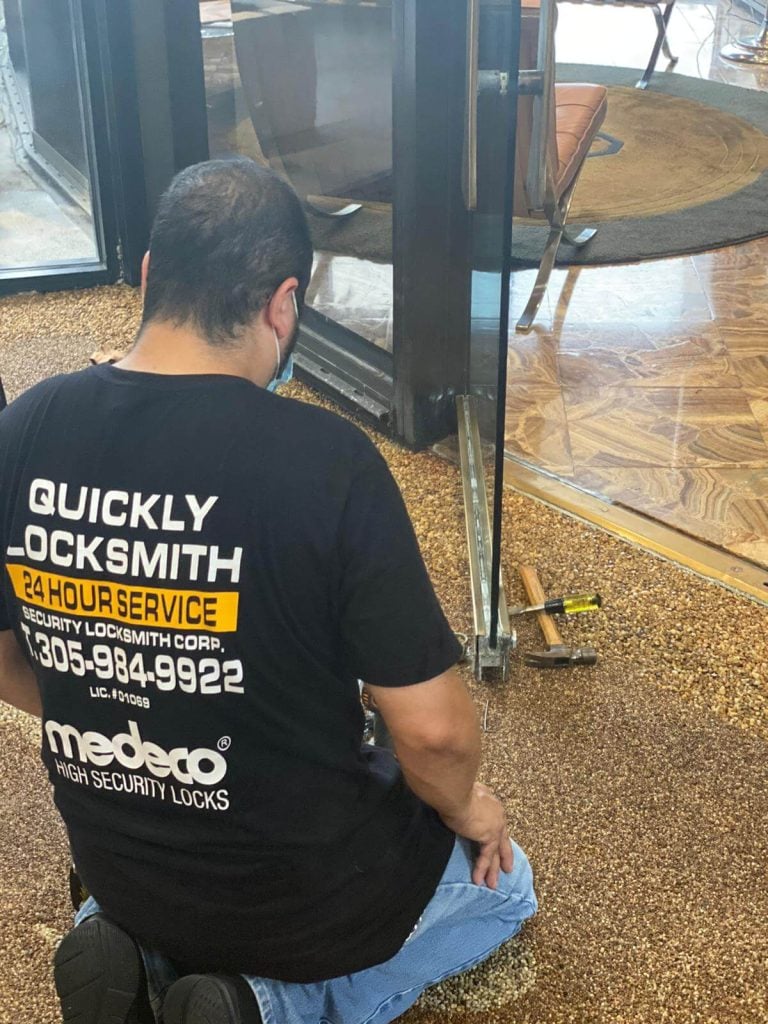 If you have surveillance equipment or an existing security system in place, this can be integrated with your keyless entry system. This way, if anyone enters a specific area or building when they shouldn't be there, an alarm will be sounded. There's also the option of automatically having your security system switch off should authorized personnel enter the room or building. This is an ideal time to reevaluate your surveillance and security system if you haven't done so in a while.
If you do decide to go the keyless entry route, make sure that you find a reputable locksmith to assist you. Doing so will help maintain the security of your building or place of business and ensure everything is working as it should.