Yale Locks and Hardware have been providing locks since the mid-1800's so its safe to say they're a company with staying power! Today, they offer reliable security products covering a range of different sectors, including residential locks, commercial security locks and exit devices. No matter what time of Yale lock you might have, Quickly Locksmith's experts in Miami can ensure they are working within the manufacturer's specifications.
Hardware:
Yale is perhaps the oldest brand to sell locks on the international scale. They're a brand you can trust and produce some of the most secure locks on the market. At Quickly Locksmith we offer a range of Yale products and agree that they are reliable, strong and cost effective.
Yale continues to innovate, releasing new and improved iterations of their products regularly that feature new designs, functions and aesthetics. They also continue to push the boundary of modern technology and have within their range and line of solid smart locks.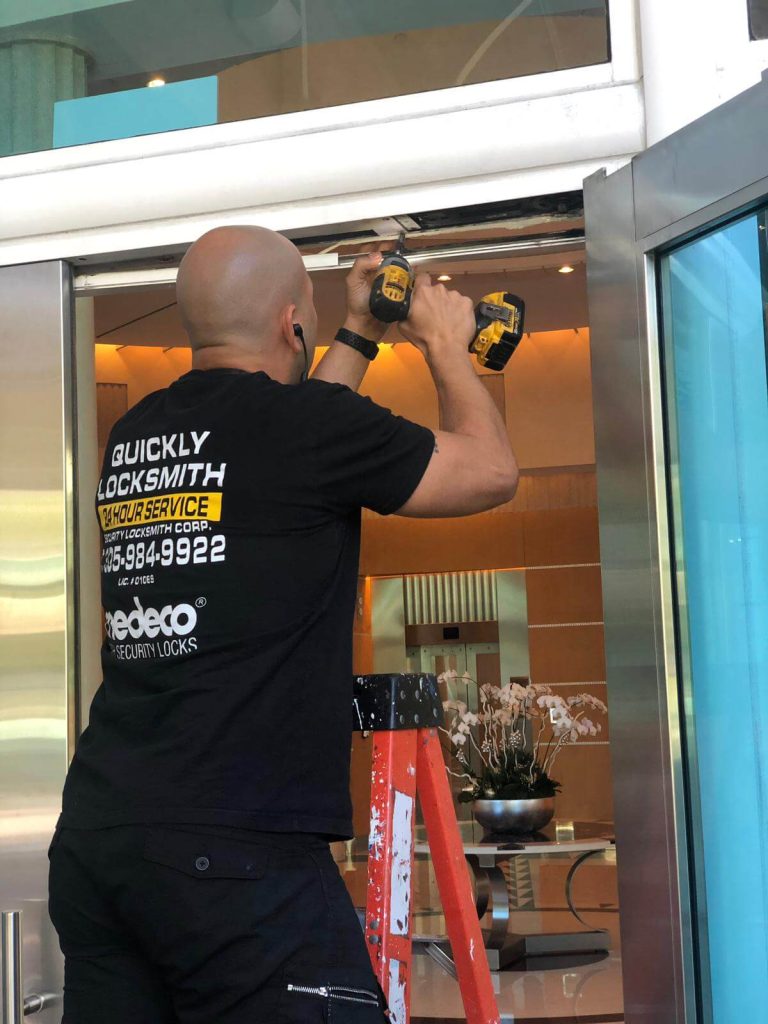 Should I try one of their new products?
Sure! Yale is a brand that we trust, so you should too. If you're in the market for a smart lock system, Yale is definitely a brand you should consider. They use only the best materials throughout which means that they are tolerant to a range of weather conditions and are long lasting.
Not only are they reliable but their name precedes them and potential thieves will always be weary when they see the brand 'Yale' printed on your lock.
Looking for an installer for your Yale lock:
All of our locksmiths are factory trained to work with Yale products and offer installation, repair and maintenance in line with the manufacturer's guidelines. Our team are fully qualified and fully insured for your peace of mind.
When looking for the nearest locksmith in Miami to install a new lock, it's always important to make sure they're a name you can trust. Quickly Locksmith and Yale are two of the very best options!