Most locksmiths will tell you that cheap safes that are purchased online or in department stores are not worth their salt and can be broken very easily. Therefore, if you're evaluating the need for a safe in your home or commercial property, it's definitely a good idea to take the advice of a certified locksmith. If you have items valuable enough to warrant levels of security like this, you want to ensure they're kept as safe as possible!
We always recommend bespoke advice in these types of scenarios, but here are a general list of things to keep in mind when looking for a safe.
What are you securing?
A priceless diamond neckless and your family heirlooms or a few hundred dollars? Obviously, the former requires a more significant safe but the gist, as with all other forms of security, is to be reasonable with what you are protecting.
Is it visible?
Also worth considering is whether or not it will be visible. If it is, any potential visitors to your property will be aware of its presence, meaning its imperative to make sure its secure – after all, there's got to be something valuable inside! In this case, choosing a reliable brand that is well made and well installed is a sensible first precaution.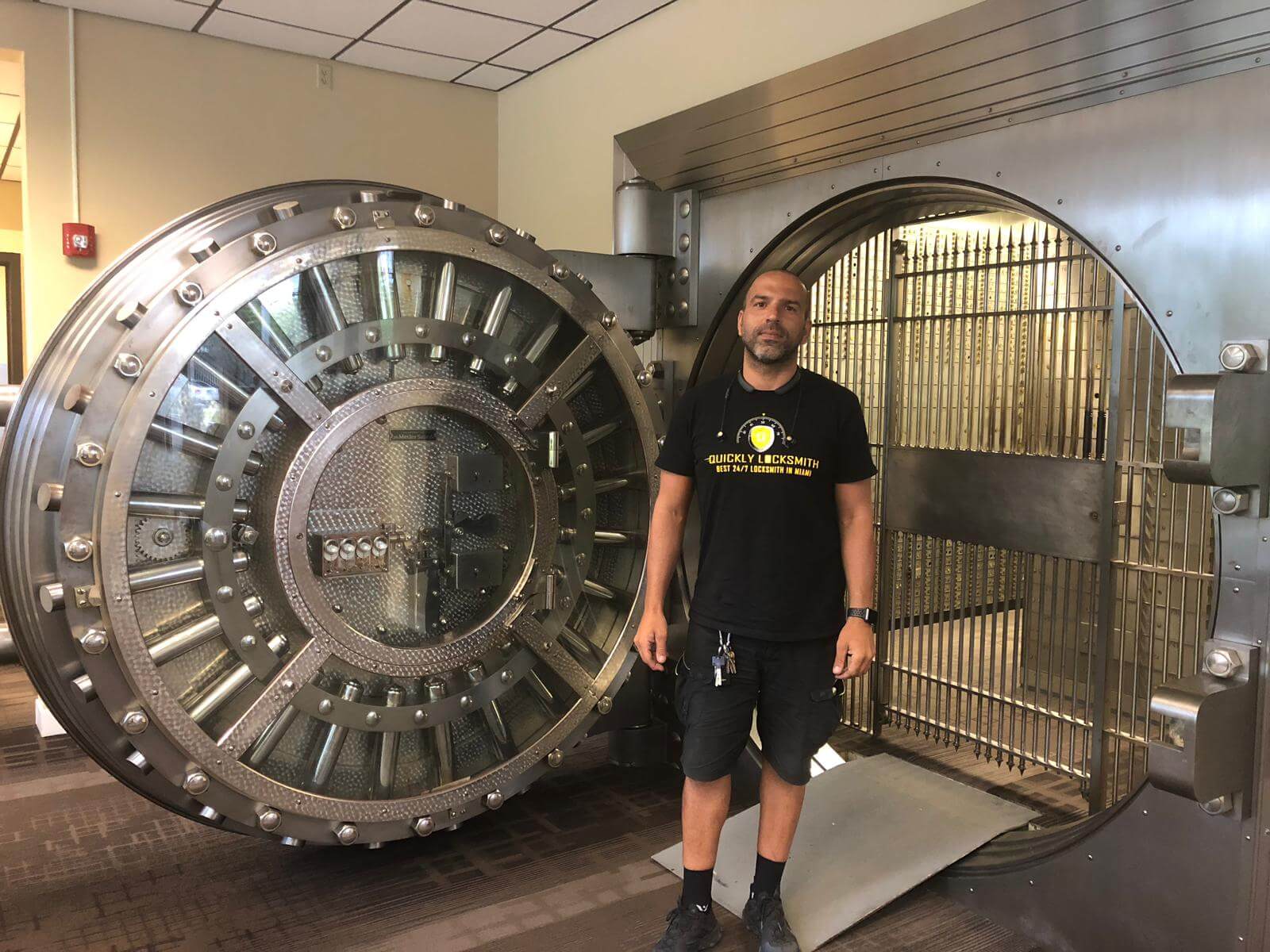 Construction:
A strong safe is one that has minimal space between the door and its body as this is the first leverage point a burglar will notice. Another point to look out for are the welding points. Generally, cheaply manufactured safes that are easy to break open will have poor quality welding (overlaps, lines or visible dots of metal).
3 top tips
If more than one person will have access to the safe, keep the following in mind:
  Ensure the safe is secured tightly to surrounding walls.
  Ensure the lock features a reliable, strong digital lock with an automated locking mechanism.
  Make sure the safe remains out of sight.
As mentioned, it's important to consider what it is you're putting away and, in most cases, when you're purchasing a home safe, you probably just want a reasonable level of protection for items that are valuable to you – not the crown jewels. All the added expense of securing and monitoring larger installations would be an unnecessary cost that is impossible to justify. That's why Quickly Locksmiths can offer reasonable and trustworthy advice on the best option for your circumstances!