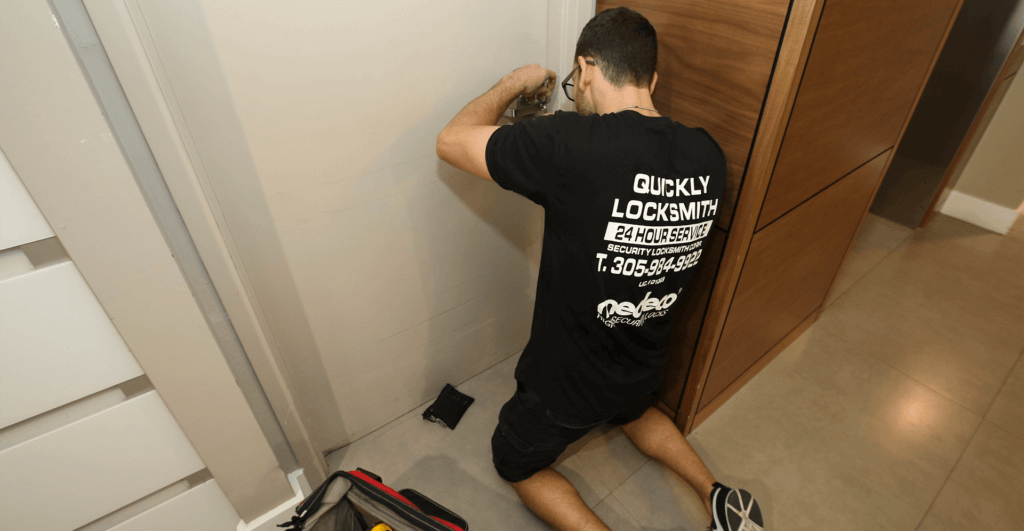 In the vast majority of cases, we'd always suggest breaking off and throwing away a malfunctioning padlock. If it's giving you hassle, it's lost its efficacy and it's no longer safe so it shouldn't be trusted any longer. Often, it's not the padlock that is your concern though and you need to make sure what's inside isn't damaged or you may well want to prevent damaging your door!
Try cleaning it first:
Before you go ahead and break or cut the lock off, make sure it's not rusted or otherwise dirty inside. A quick squirt of lubricating oil will help to remove any dirt or rust that may have developed and make sure everything is moving as it should. This easy fix could potentially save breaking the padlock or having to call out a locksmith.
Cut, don't knock!
Obviously, the lock will likely be entirely unusable once it's been broken off, but If cleaning hasn't helped, the only thing left to try next is cutting it off. A strong arm and a pair of bolt cutters are usually all you will need for a normal sized padlock, but on more heavy duty or specialized padlocks, heavy duty tools might be needed.
If you don't have the necessary tools, find a local locksmith to help. Like ourselves at Quickly Locksmith, many locksmith services offer a 24-hour service so you can get free advice over the phone at any time! Even more reason to give us a call – we promise to arrive with 15-minutes to get you working ASAP!