Smart gates, smart locks and 360 surround security cameras all represent the pinnacle of current technology for securing your home, but the annual costs all add up and not everyone is in the financial position to go down this route. At Quickly Locksmith here in Miami, we are available to help if a smart security system is what you desire, but even if it isn't and your budget is slightly more modest, there are a range of other solutions to choose from. Here are some of our suggestions on how to improve your home's security, even with a tight budget.
Make sure the door and lock match well:
Smart locks and high-end security systems definitely have their place, but they're just not necessary for many installations. Many consumers are in the market for a good quality, solid lock to secure their front and rear doors and we'd agree with this idea. Ensuring you chose a good quality lock is important as the leading brands only require minimal ongoing maintenance. Parts are usually available cheaply and guides can be found online for the DIY-enthusiasts among-st you.
What's important to watch out for is that the materials match each other in their strength. For example, a strong lock used with a weak door can lead to problems such as the cylinder cracking the frame from the inside which can be a costly repair. A qualified locksmith can recommend a good combination of lock and door to match any budget.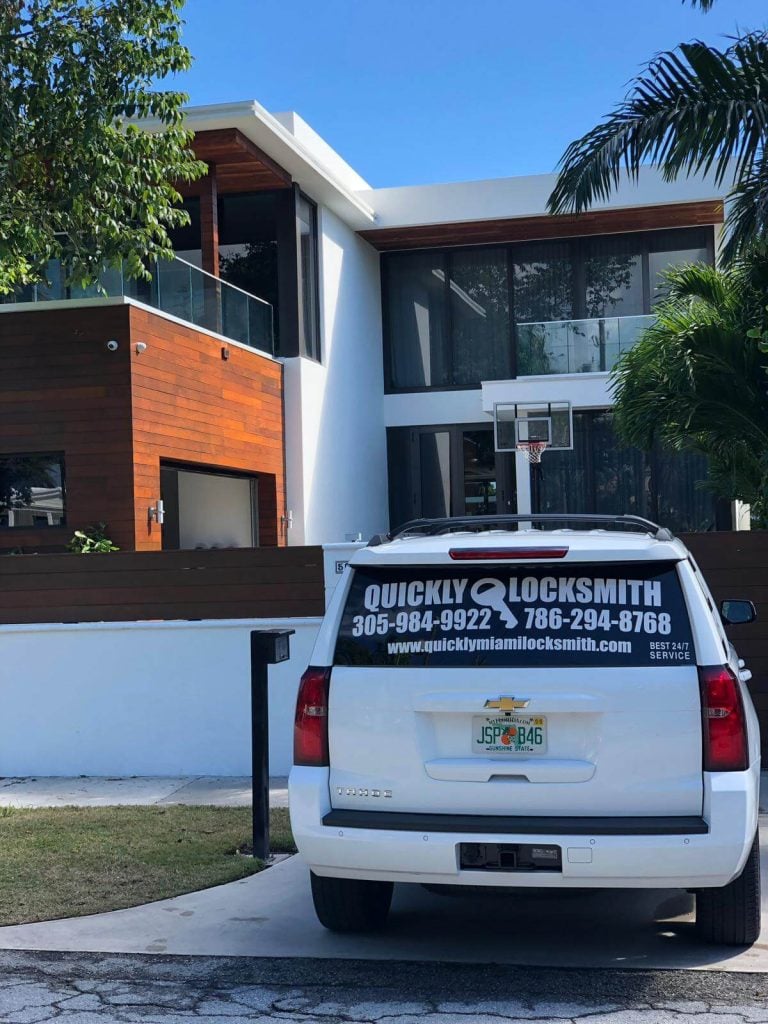 Other tricks:
At Quickly Locksmith we also offer commercial locksmith services in Miami and one thing that we often suggest to small business and residential customers alike is to place a small camera in plain sight. It doesn't even really have to be wired in and working as its presence along can offer a strong deterrent to would-be thieves.
As the leading commercial locksmith service in Miami, we've also learned that sometimes an alarm is a good investment. Again, it doesn't even need to be connected to an ongoing service and the sound alone can be enough to send an unwitting burglar on their way.