You've invested a lot of money in your boat, not to mention all the gear you probably have on board. What's more, if you and your loved ones decide to spend some time on your vessel, you want everyone to be safe. So, what are your options when it comes to improving the safety of your boat?
Before we take you through some of our top suggestions, here are a few things to consider and keep in mind.
Boat thieves, and thieves in general, are always on the lookout for a quick win. They generally travel with a few tools that will help them act fast. It's important to make this as difficult as possible for them.
It's unusual for thieves to walk through the main gates of the marina, so the marina's security isn't always enough. Rather focus on your boat's specific security measures.
If one yacht or boat is robbed within a marina, chances are the thieves will come back a few days later. Don't let them see your boat as a target.
If a thief is able to get inside your boat and close the door, they will more than likely take their time aboard. It's important not to give them this time.
Now, let's get into our top suggestions.
9 Ways to Enhance the Safety of Your Boat
1. Invest in Good Locks and Bolts
Your boat might be a high-tech vessel, but strong, traditional locks and bolts are still one of the best ways to keep it safe. What's more, making the locks and bolts visible will help deter any potential thieves. There are a number of locks with anti-theft features – these are the preferred option. If you are not sure which locks and bolts to get, rather speak to us at Quickly Locksmith. Any locks that have known or visible weaknesses will be taken advantage of. Ensure that all doors, hatches, and windows are secured with quality locks to enhance the safety of your boat.
2. Use a Fuel Anti-Theft Device
A thief with the right knowledge can empty your fuel tank within minutes, so be prepared. Anti-theft devices such as locking fuel caps will make it next to impossible for fuel to be siphoned. The good news is these caps are also affordable and are readily available online. However, to ensure you're purchasing the most secure cap possible, rather consult with a professional locksmith.
3. Install an Outboard Motor Lock
Since your outboard motor is one of the costliest pieces of equipment, it's essential to protect it. Especially considering it's one of the easiest things to steal. Ab outdoor motor lock is one of the best security measures. Not only does it have key locking mechanisms, but it's also designed to reduce noise and vibrations. Another option is to remove the hood of the motor when your vessel is not in use – this makes it more difficult for thieves to sell the motor and reduces the chances of theft.
4. Connect an Alarm System
Just like your home, installing an alarm system in your boat or yacht is a good investment. The best option is for the alarm to be triggered the minute someone climbs aboard, not just when they enter the boat. You could even take it one step further and connect the alarm to motion sensor lights. Whatever you do though, make sure your alarm is installed by professionals who specialize in marine security.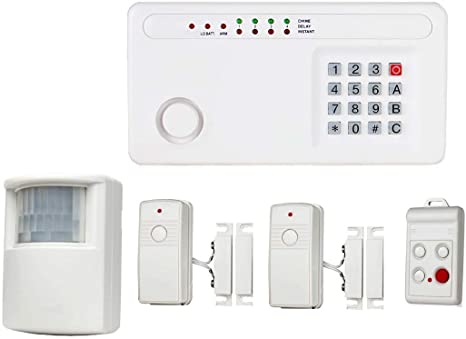 5. Setup a Video Feed
What better way to enhance the security of your boat than by keeping an eye on it remotely? There are several camera options that are specifically designed for boats and yachts, ensuring you receive high-quality footage straight to your smart device. Some systems even take snapshots, which is useful if you ever need to build a case. Speaking of updates to your smart device, it's even possible to receive live data on your onboard gear using devices like C-Pod, should you want to monitor that too.
6. Connect a Cable
This cable might look simple, but any attempts to remove it or damage it will sound an alarm that can be heard for miles. The cable is affordable, connected to a battery and siren and terminates in a small rod connector that's inserted into the body. It is also locked by a key as an extra layer of security for keeping your most valuable property safe.
7. Immobilize Your Engine
Just like your vehicle, it's also possible to immobilize your boat's engine to keep your vessel safe when not in use. All that's needed is a remote to lock and unlock the engine. You will need a professional to install the immobilizer for you though.
8. Fit a Tracker
The last thing you want is to walk into the marina and see your boat is gone, which is why installing a tracker is another recommended security measure. There are a number of devices available for every budget. Since it's also not difficult for thieves to remove a hull or engine number, you can also use data tagging to keep your marine equipment and parts safe.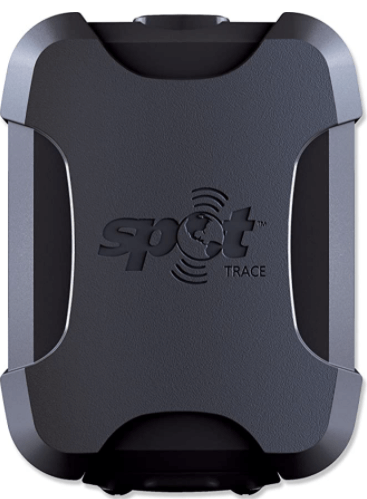 9. Sign Up for a Boat Watch Scheme
Lastly, there is always the option of signing up for a boat watch scheme as an extra measure for increasing the security of your boat. A boat watch patrols the marina regularly, ensuring no suspicious activity goes unnoticed.
In Closing
The key to avoiding theft is to make your boat as difficult to steal as possible. You also want to make it appear as if your boat is next to impossible to board. Making your boat or yacht more secure doesn't need to cost a fortune either. Contact Quickly Locksmith for an evaluation and we will provide you with our professional recommendations.