As manufacturers continue to innovate and improve technology in modern automobiles, one area that has received a fair amount of attention over the years are the keys themselves. No longer are they just a simple key to insert into a barrel near the steering rack, they control a whole host of features on the car; most notably they lock/unlock the car and arm/disarm the alarm but the windows, lights and of course the engine itself can all be controlled from the key fob. Many locksmiths are able to diagnose problems and provide help when things go wrong and some even provide emergency call out services.
Before calling someone out to look at your car though, take a look through these common problems and their solutions.
Batteries:
Car key fobs in themselves are fairly simple devices that rely on radio transmissions to the car in order to perform the range of features we all rely on. They employ a small coin battery that while lasts a decent amount of time, will need to be changed periodically. More modern cars give the driver an alert on the dashboard when this battery is low, but if that hasn't happened and your remote isn't working, changing out the battery is always a good first step. They very often cost less than a $ so it could be a very cheap fix!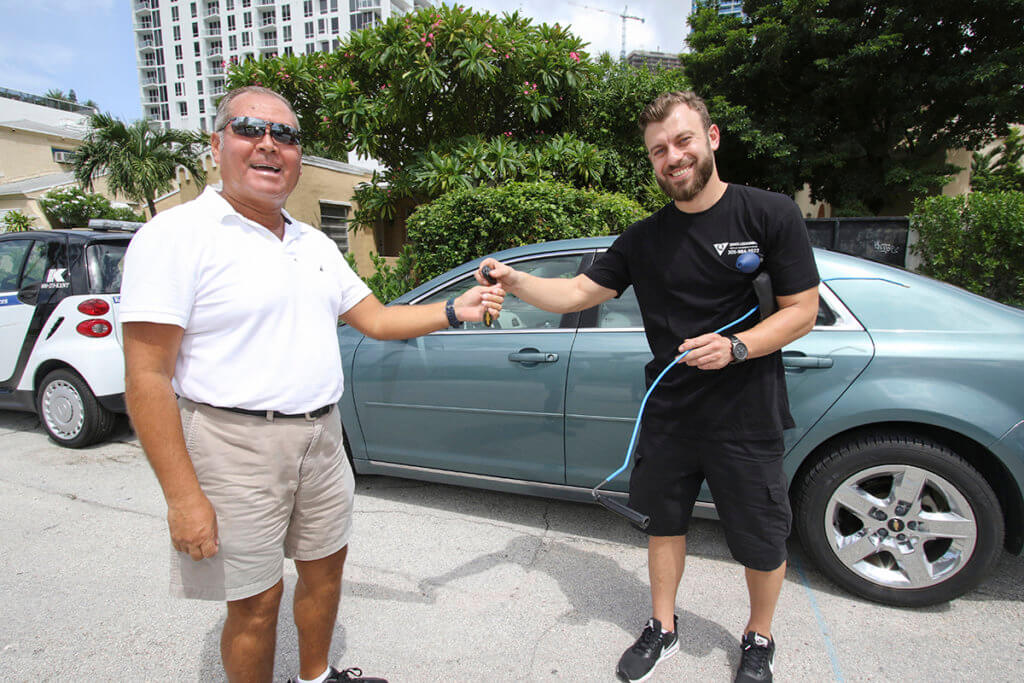 Spare key:
If you're unlucky enough to be reading this on your phone at the side of the road in the dark and rain, apologies. This one won't help. However, if you have access to the spare key and the last step didn't help, try the other key fob. It could be that one has broken somehow. If this is the case, Quickly Locksmith offers a service to replace a key.
Failing that:
If neither of the key fobs work and you've tried new batteries in both, the problem must lie elsewhere and you'll need a mechanic or technician to look at the alarm system or signal receiver of the car itself.