Miami Beach is one of the premium locations within the whole of Miami. Beautiful shorelines that are home to some of the most amazing properties the world over feature spectacular sunsets – it truly is an amazing place… and it's our job to make sure it remains safe and secure for our trusted clients. That's not something we take lightly.
Choosing a locksmith that knows the neighborhood:
Quickly Locksmith have operated in the area for more than a decade and have built a strong relationship with many businesses and residential owners alike. We know what it takes to safeguard your property and we know the local area. That means we keep ourselves fully a breadth of the recent security issues and of course the quickest route to you in an emergency.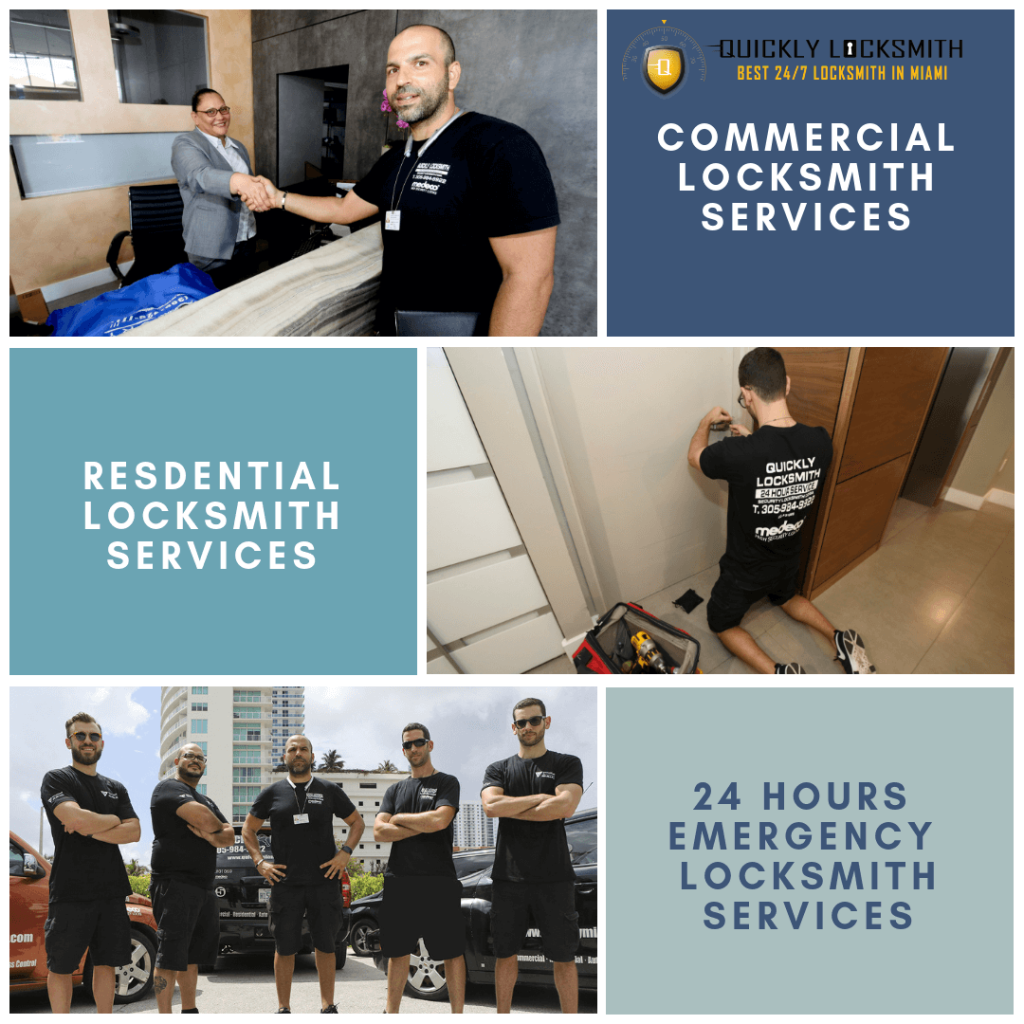 Outdoor space security:
Almost all residential properties in Miami Beach feature beautiful outdoor spaces. Who wants to miss out on that sea breeze? That's surely one of the reasons you're here! Keeping that outdoor space safe and secure is important and we offer a range of products that meet this requirement, from camera systems to smart gates. Our professionals are all fully trained to the manufacturers standards and are trusted throughout your community.
Give us a call to discuss your security needs and we can arrange a free price estimate for any work.