Home security systems aren't what they used to be. Technology is fast taking over, and we can expect to see a lot more of it in the home security space in the coming year. With just an internet connection and a few new devices, you can turn your home into a safe and convenient haven that you'll love spending time in.
Let's take a closer look at what you can expect to see more of in 2022 and beyond.
2022 Home Security Trends to Watch Out For
Remote Access Control
We already know that it's possible to control access to your home without having to be there, but smart home security systems are about to get a lot more advanced. Along with access, residents will be able to arm and disarm their alarm systems, turn lights and thermostats on and off, and monitor their CCTV cameras all from one interface.
Light Simulation
Speaking of lighting, even this is set to level up. Instead of simply being able to turn lights on and off while you are away, light simulation will make it seem like someone is actually at home. And the more an intruder believes people are at home, the less motivated they are to break in.
Infrared Cameras
One of the biggest benefits of technological advancement is that it costs a lot less to produce products that were once big-ticket items. Infrared and thermal camera technology is better than ever before, and the knock-on effect is that production costs have fallen. In 2022, we can expect a lot more home and business owners to invest in infrared camera systems because they will be a lot more affordable.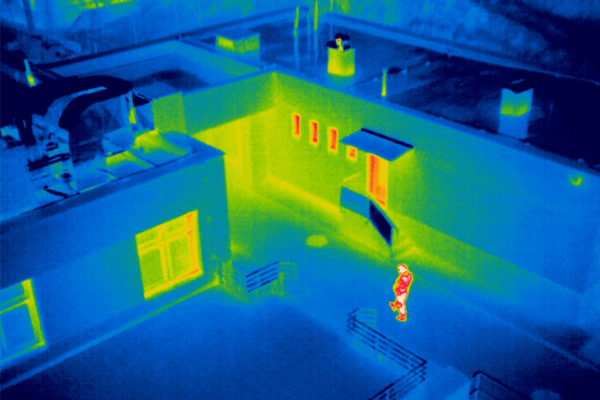 Occupancy Sensors
These monitoring systems can detect when people are present in a space and will turn on lights and heating accordingly. Nobody at home? An occupancy sensor can automatically turn off any lights and heating that was left running. In the near future, these systems will have the ability to distinguish whether one of the regular occupants of your home is present. This functionality can also be used as a form of burglar detection, enhancing the security of your home.
AI Surveillance
With more and more systems incorporating AI and deep learning, we can soon expect our CCTV and surveillance systems to function with little to no human interaction. This means cameras will be able to zoom, pan, record, and send alerts if and when they deem it to be necessary.
Robotic Assistance
One day we will probably wonder how any home was ever without a robotic helper, but for now, it's going to be a gradual introduction. One of the many functions that a robotic helper will have is to monitor your health. This means if you got hurt as the result of an intruder, your helper would be able to assist you by alerting emergency services.
In Closing
Home security is changing and while this can initially feel daunting, it is all to enhance our safety and sense of wellbeing.
Need help with smart security system recommendations? Contact Quickly Locksmith on (305) 984-9922.