A locksmith's skill and craft can sometimes be overlooked and you'd be forgiven for thinking a low-price option for a quick job is OK. A quick google search for 'locksmith near me' or 'local locksmith in Miami' will generate a long list of 'professionals', but who should you chose? Well money isn't everything and it's important to consider the overall value. Quickly Locksmiths offer professional services for residential and commercial properties as well as automobiles.
For those of you outside of Florida though, we'll forgive you for not calling us. Here's a list of our top tips on what to look for in a more local locksmith.
Certification, certification, certification!
When your locksmith is certified, it gives you a lot of peace of mind and allows you to rest assured that whatever the job is, it will be carried out to the best standard. In order to gain certification, a locksmith goes through rigorous training. Their skill is honed over a period of time, too; this is not a month gig. Finally, all work carried out by a certified locksmith will be insured – both to the products installed and to your property. In the unlikely event that issues arise later on, this certification is important for any potential insurance claim!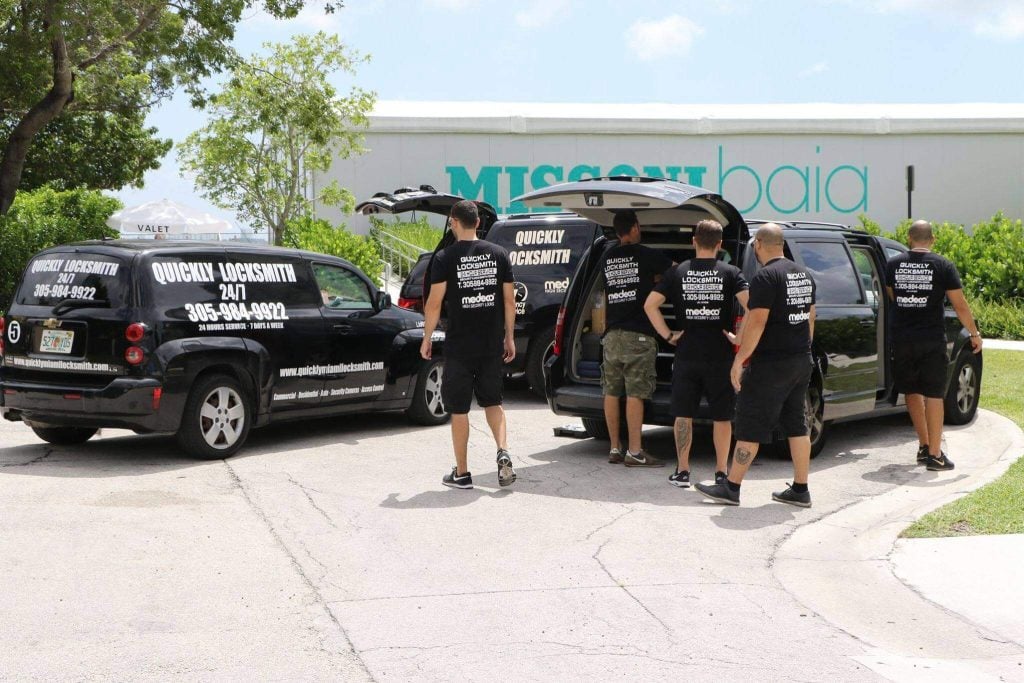 Looking for a local locksmith:
At Quickly Locksmiths in Miami, we have a store that you can visit and speak to our team of experts. Some locksmiths may not operate out of a store and while this doesn't necessarily equal a problem, there are definitely benefits to being able to visit a physical location. A store is a point of contact for any products or spares you might need in the future and good staff will always be happy to offer advice. Some locksmiths found online that don't operate from a store may well be certified and professional, but many aren't and may well be here today and gone tomorrow. Our advice? Look for a store!
Availability is key:
When you need a locksmith, chances are you need them soon. When you're locked out and/or its an emergency, having to wait for upwards of 30 minutes can seem like an age. At Miami's leading locksmith, Quality Locksmiths offer an impressive 15-minute response time – 24 hours a day, 7 days a week.