Some lock brands come and go but others stand the test of time. There are a few lock brands that are used more than others across the residential and commercial sectors. These brands are known for their reliability, durability, and their innovations.
Just like other organizations, lock brands need to move with the times, ensuring consumer needs are met based on evolving safety and security requirements.
In this blog, we take a closer look at the top 3 lock brands and how they're changing things up using new and exciting products.
The Top 3 Locks Brands and the Future of Locks
1. Yale
Founded in 1840 by Linus Yale, the Yale lock brand has gone from strength to strength. What started out as a small lock shop has turned into one of the biggest lock manufacturers in the US. The brand was first recognized for its creation of a pin tumbler lock with a rotating mechanism, which meant the lock required a key to open.
Today, Yale creates lock and security products for homes and businesses across the globe and is making a significant impact in the digital security space.
The Assure range is just one of the brand's lock collections that use touchscreen and push button technology to secure homes.
But there are two particular innovations that really stand out. The first of which is Yale's Smart Delivery Box. If you ever shop online and hate the idea of leaving your deliveries out on the porch, this is for you. This smart box secures any parcels until you unlock it using your smartphone.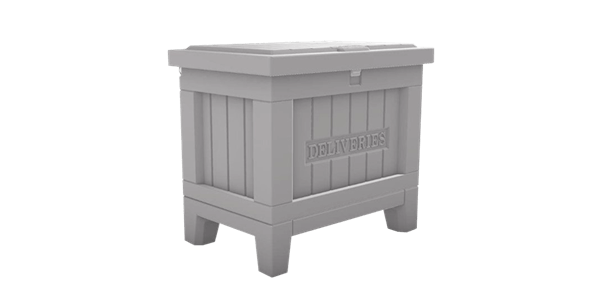 There's also the Smart Cabinet Lock which keeps any harmful medications, products, and chemicals locked away safely. This digital lock can be attached to cabinets and drawers and is locked and unlocked with a smart device.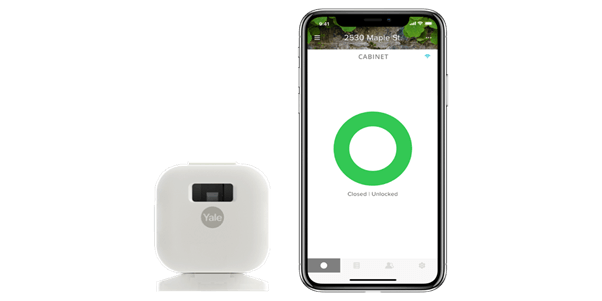 2. Kwikset
Kwikset is another lock brand that reputable locksmiths prefer to install. The brand has been around for over 70 years and is known for introducing the K key design to the world. Today, Kwikset services residential and commercial spaces with a keen focus on innovation and quality.
Kwikset's patented SmartKey Security product range really stands out. These locks and deadbolts can be rekeyed without professional assistance and offer protections against common burglary tactics.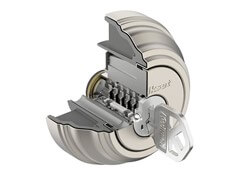 Kwikset is also one of the few brands that have used the pandemic to create safer, cleaner door hardware. Kwikset now produces door hardware with Microban Technology built into the finish. This technology inhibits the growth of bacteria, keeping you, your family, and any visitors, much safer.
3. Medeco
Founded in 1968, Medeco is a globally recognized lock brand within the residential, commercial, and even the industrial sector. They also form part of the ASSA ABLOY Group, the umbrella company for several major lock brands.
Medeco's first lock was the UL 437 rated pin-tumbler lock, which was created with rotating bottom pins that interact with the sidebar.
Today, Medeco uses technology to create locks and systems that improve upon traditional security measures.
Let's take their high security locks. These locks are designed to prevent tactics such as lock picking and bumping. In fact, you need to produce a valid ID and a Medeco card before you can copy a key for a high security lock.
The same applies to their locks with interchangeable cores. These locks won't rotate a key until it's elevated and aligned correctly, protecting the lock against drilling and bumping.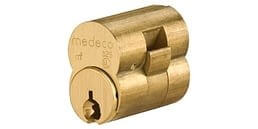 For businesses that deal with multiple sets of keys, Medeco has developed a key management system. This convenient system attaches iFobs to keys, which are placed in a secure, low-cost cabinet that operates using pin codes. These FOBs can be assigned to specific staff members who can only remove a key if they have the right code.
A Secure and Digital Future
Even though these top lock brands are embracing digital technology, they still produce some of the most reliable and durable traditional locks around today.
If you are interested in repairing, replacing, or upgrading your locks, contact Quickly Locksmith on (305) 984-9922.