Why you must use only licensed & insured locksmiths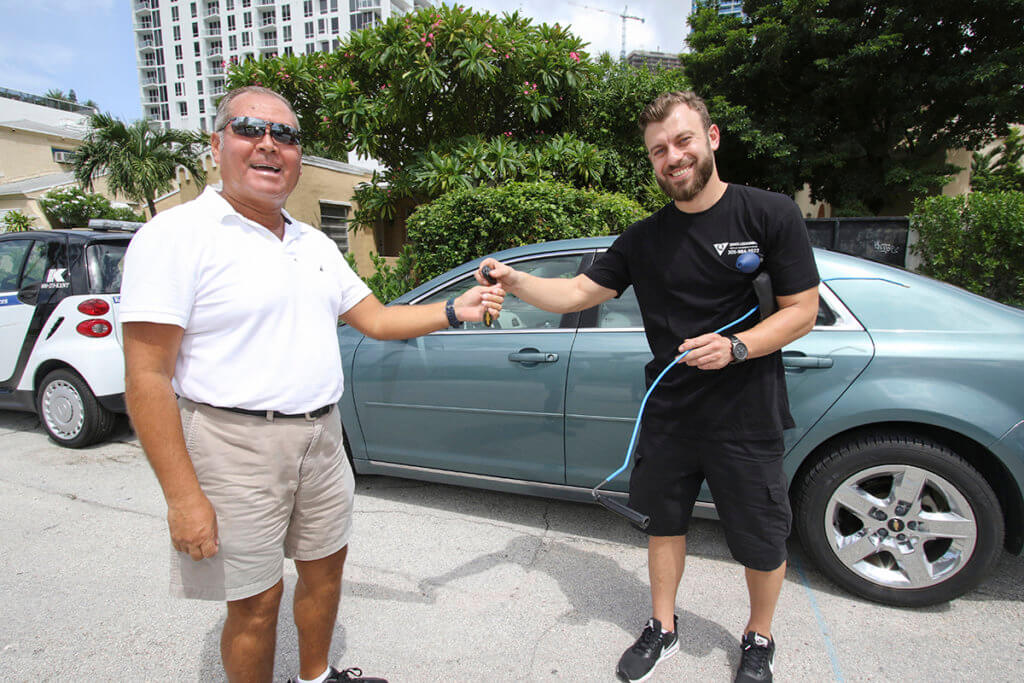 When you've locked yourself out of your home, office or car and you're in a hurry, there's always a temptation to just settle for the quickest option. It's a hectic moment and when you just need to get on with your day, you'd be forgiven for overlooking all the details in that moment of stress. In the long run, however, it can end up being a costly mistake to just take the quickest option if they're not also certified and insured. Here's why…
The difference between licensed and unlicensed locksmiths:
Licensed locksmiths belong to registered companies that are obliged to adhere to rules and regulations set out by the federal government. If they deviate from the rules and are fount to be in breach, they can lose their certification and with it, their reputation. This means that a licensed locksmith will always work with integrity, if for nothing else other than their own sake.
An unlicensed locksmith on the other hand is not bound by the same restrictions. They have no important certification to maintain and while they are not necessarily untrustworthy, there are fewer immediate repercussions for them if they turn out to be rogue.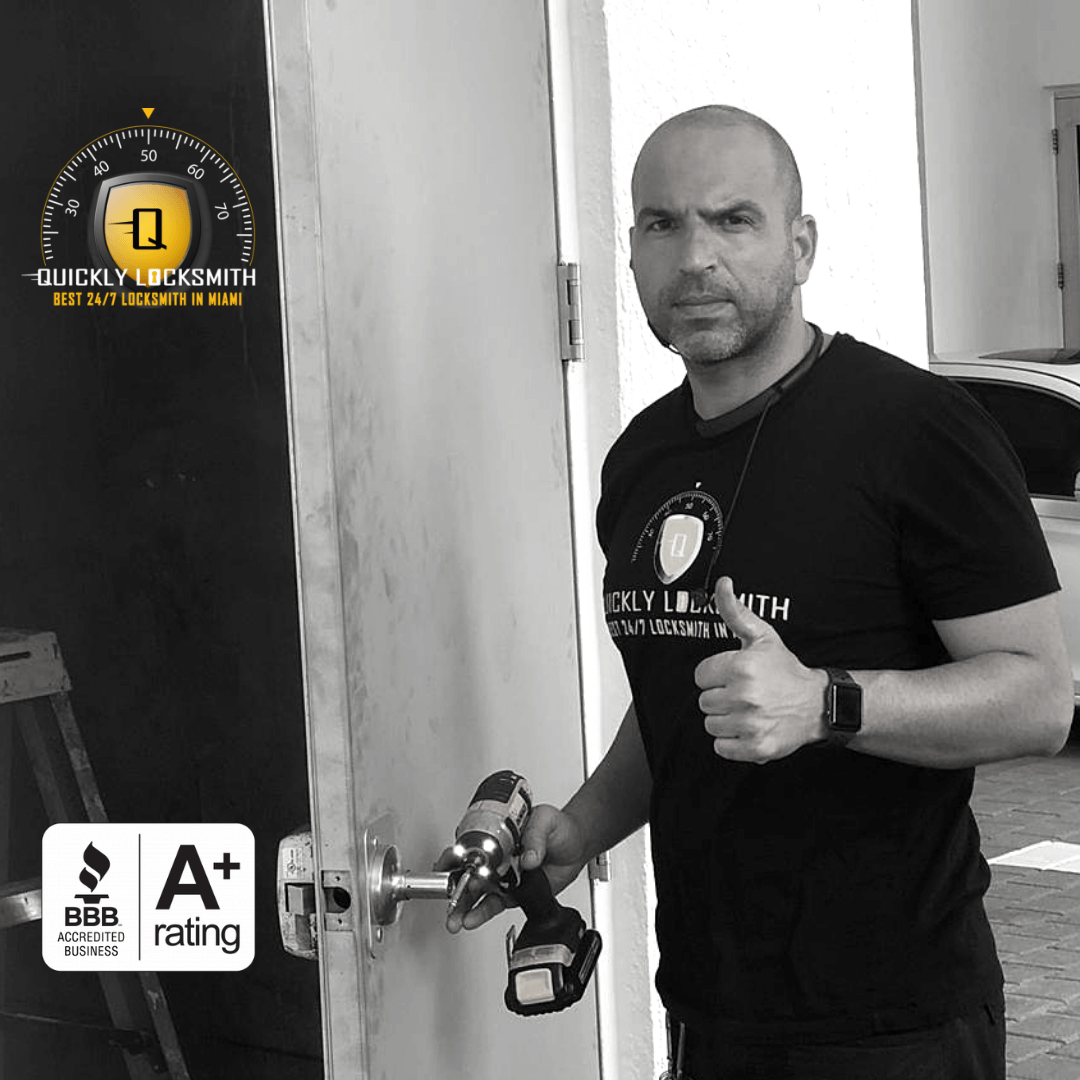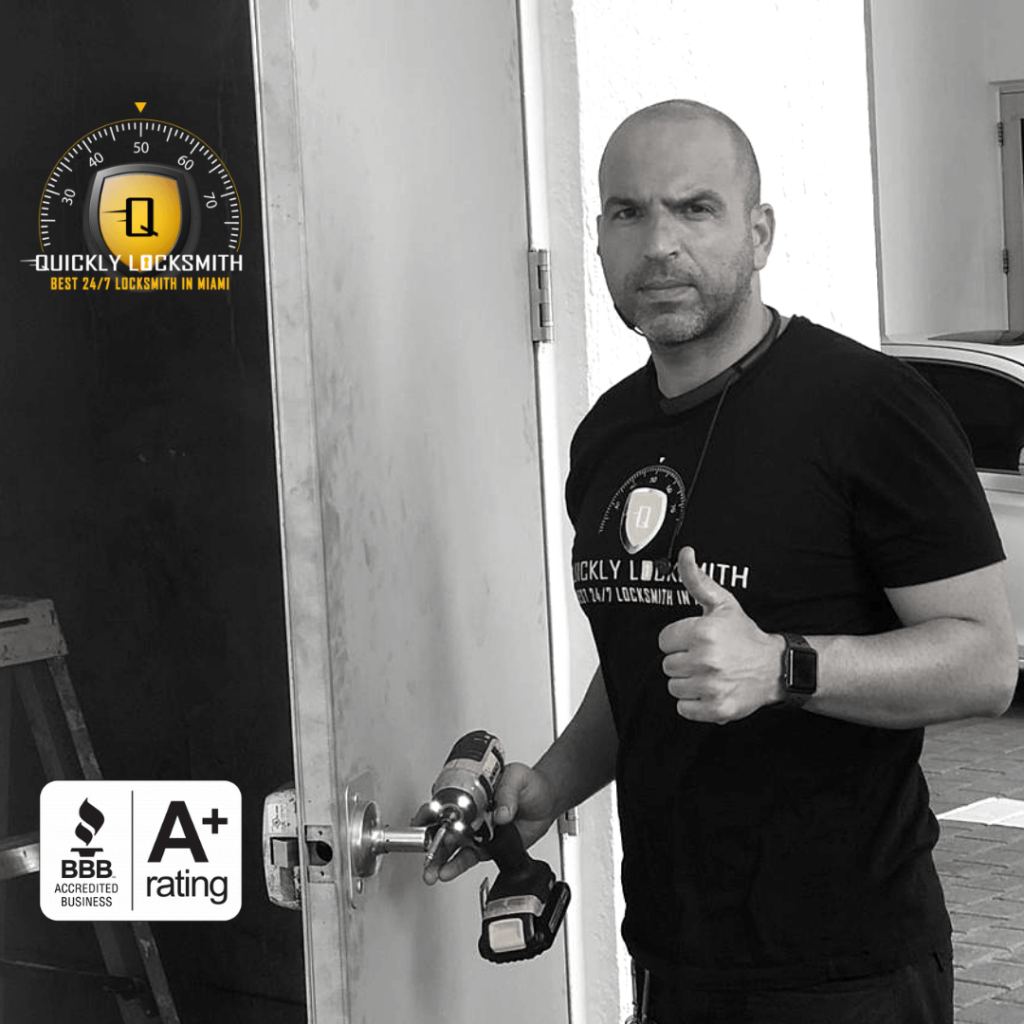 What can go wrong?
Actually, quite a lot!
Fixing a lock may seem like a simple task, but it requires experience and skill and it's not what you'd think. Qualified locksmiths spend a long time honing their skill and as technology becomes every more secure, its complexity continues to increase. Experts keep track of new technology, constantly improving their knowledge. Without that knowledge, damage can be caused to your locks, doors or other property quite easily and when it does, the costs can spiral. Unfortunately, unlicensed usually also means uninsured and you could easily be left with a big repair bill and no easy recourse to compensation.
Our advice? Just save yourself the hassle and always insist on a qualified, certified and insured locksmith like those at Quickly Locksmith. The peace of mind alone has got to be worth it and you'd be surprised at just how affordable our services actually are!
Quickly Locksmith – Call us today.
Know anyone that would enjoy this article? share it with them:
Need a high quality, lightning fast locksmith? Select a service:
Click to check out our 5-Star reviews:
More articles you may like: